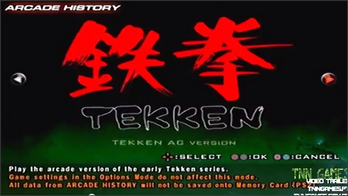 Arcade History is a game mode that is only available in the console version of Tekken 5. In this mode, players can enjoy playing the previous arcade modes of the Tekken games before Tekken 5 (excluding Tekken Tag Tournament).
The games included are:
Tekken 4 isn't included due to the name being changed to "Tekken 4 Story Mode".