Ad blocker interference detected!
Wikia is a free-to-use site that makes money from advertising. We have a modified experience for viewers using ad blockers

Wikia is not accessible if you've made further modifications. Remove the custom ad blocker rule(s) and the page will load as expected.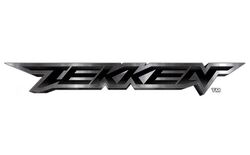 The Tekken series is notable and praised for depicting its characters with visual flare and style. Players can choose from a diverse cast that hails from a variety of ethnic backgrounds and fighting styles. Many characters have supernatural origin, such as Devil, Ogre/True Ogre and Devil Jin while others like Roger Jr. and Kuma provide comic relief.
In the story mode of the game, each character generally has their own personal reasons for entering the tournament and competing for the prize. When a player selects a character, completion of the game would assume that particular character won the tournament and their ending is shown, hence there are multiple endings depending on which character is chosen by the player. The plot of subsequent games in the series, however, assumes only one of the endings to be correct.
The overarching plot of the series revolves around the Mishima family (Heihachi Mishima, Kazuya Mishima, Lee Chaolan, Jin Kazama, Jinpachi Mishima and most recently Lars Alexandersson), who together are the only characters to host and win the tournaments canonically in the series so far.
Paul Phoenix, Nina Williams, Yoshimitsu, Heihachi Mishima, Kuma and King are the only characters to have been playable in every Tekken game so far.
Comparison Table
Character
TK
TK2
TK3
TCC
TTT
TK4
TK5
TK6
TTT2
TKR
TK7
Total
Akuma
No
No
No
No
No
No
No
No
No
No
Yes
1
Alex
No
Yes
No
No
Yes
No
No
No
Yes
No
No
3
Alisa
No
No
No
No
No
No
No
Yes
Yes
Yes
Yes
4
Ancient Ogre
No
No
Yes
Yes
Yes
No
No
No
Yes
No
No
4
Angel
No
Yes
No
No
Yes
No
No
No
Yes
No
No
3
Anna
Yes
Yes
Yes
Yes
Yes
No
Yes
Yes
Yes
No
No
8
Asuka
No
No
No
No
No
No
Yes
Yes
Yes
Yes
Yes
5
Azazel
No
No
No
No
No
No
No
Yes
No
No
No
1
Baek
No
Yes
No
No
Yes
No
Yes
Yes
Yes
No
No
5
Bob
No
No
No
No
No
No
No
Yes
Yes
Yes
Yes
4
Bruce
No
Yes
No
No
Yes
No
Yes
Yes
Yes
No
No
5
Bryan
No
No
Yes
Yes
Yes
Yes
Yes
Yes
Yes
Yes
Yes
9
Christie
No
No
No
No
No
Yes
Yes
Yes
Yes
Yes
No
5
Claudio
No
No
No
No
No
No
No
No
No
No
Yes
1
Combot
No
No
No
No
No
Yes
No
No
Yes
No
No
2
Crow
No
No
Yes
Yes
No
No
No
No
Yes
No
No
3
Devil Jin
No
No
No
No
No
No
Yes
Yes
Yes
Yes
Yes
5
Devil Kazumi
No
No
No
No
No
No
No
No
No
No
Yes
1
Devil Kazuya
Yes
Yes
No
No
Yes
No
No
No
Yes
Yes
Yes
6
Dr. Bosconovitch
No
No
Yes
No
No
No
No
No
Yes
No
No
2
Dragunov
No
No
No
No
No
No
Yes
Yes
Yes
Yes
Yes
5
Eddy
No
No
Yes
Yes
Yes
Yes
Yes
Yes
Yes
No
No
7
Eliza
No
No
No
No
No
No
No
No
No
Yes
No
1
Feng
No
No
No
No
No
No
Yes
Yes
Yes
Yes
Yes
5
Forest Law
No
No
Yes
Yes
Yes
No
No
No
Yes
No
No
4
Ganryu
Yes
Yes
No
No
Yes
No
Yes
Yes
Yes
No
No
6
Gigas
No
No
No
No
No
No
No
No
No
No
Yes
1
Gon
No
No
Yes
No
No
No
No
No
No
No
No
1
Gun Jack
No
No
Yes
Yes
Yes
No
Yes
No
No
No
No
4
Heihachi
Yes
Yes
Yes
Yes
Yes
Yes
Yes
Yes
Yes
Yes
Yes
11
Hwoarang
No
No
Yes
Yes
Yes
Yes
Yes
Yes
Yes
Yes
Yes
9
Jack (1, 2, 5, 6 and 7)
Yes
Yes
No
No
Yes
No
Yes
Yes
Yes
Yes
Yes
8
Jaycee
No
No
No
No
No
No
No
No
Yes
Yes
No
2
Jin
No
No
Yes
Yes
Yes
Yes
Yes
Yes
Yes
Yes
Yes
9
Jinpachi
No
No
No
No
No
No
Yes
No
Yes
Yes
No
3
Josie
No
No
No
No
No
No
No
No
No
No
Yes
1
Julia
No
No
Yes
Yes
Yes
Yes
Yes
Yes
No
No
No
6
Jun
No
Yes
No
No
Yes
No
No
No
Yes
Yes
No
4
Katarina
No
No
No
No
No
No
No
No
No
No
Yes
1
Kazumi
No
No
No
No
No
No
No
No
No
No
Yes
1
Kazuya
Yes
Yes
No
No
Yes
Yes
Yes
Yes
Yes
Yes
Yes
9
King
Yes
Yes
Yes
Yes
Yes
Yes
Yes
Yes
Yes
Yes
Yes
11
Kinjin
No
No
No
No
No
No
No
No
No
Yes
No
1
Kuma
Yes
Yes
Yes
Yes
Yes
Yes
Yes
Yes
Yes
Yes
No
10
Kunimitsu
Yes
Yes
No
No
Yes
No
No
No
Yes
Yes
No
5
Lars
No
No
No
No
No
No
No
Yes
Yes
Yes
Yes
4
Lee
Yes
Yes
No
No
Yes
Yes
Yes
Yes
Yes
Yes
Yes
9
Lei
No
Yes
Yes
Yes
Yes
Yes
Yes
Yes
Yes
No
No
8
Leo
No
No
No
No
No
No
No
Yes
Yes
Yes
Yes
4
Lili
No
No
No
No
No
No
Yes
Yes
Yes
Yes
Yes
5
Lucky Chloe
No
No
No
No
No
No
No
No
No
No
Yes
1
Marduk
No
No
No
No
No
Yes
Yes
Yes
Yes
No
No
4
Marshall Law
Yes
Yes
No
No
No
Yes
Yes
Yes
Yes
Yes
Yes
8
Master Raven
No
No
No
No
No
No
No
No
No
No
Yes
1
Michelle
Yes
Yes
No
No
Yes
No
No
No
Yes
No
No
4
Miguel
No
No
No
No
No
No
No
Yes
Yes
Yes
No
3
Miharu
No
No
No
No
No
Yes
No
No
Yes
No
No
2
Mokujin
No
No
Yes
Yes
Yes
No
Yes
Yes
Yes
Yes
No
7
NANCY
No
No
No
No
No
No
No
Yes
No
No
No
1
Nina
Yes
Yes
Yes
Yes
Yes
Yes
Yes
Yes
Yes
Yes
Yes
11
Panda
No
No
Yes
Yes
Yes
Yes
Yes
Yes
Yes
No
No
7
Paul
Yes
Yes
Yes
Yes
Yes
Yes
Yes
Yes
Yes
Yes
Yes
11
P.Jack
Yes
Yes
No
No
Yes
No
No
No
Yes
No
No
4
Raven
No
No
No
No
No
No
Yes
Yes
Yes
No
No
3
Roger
No
Yes
No
No
Yes
No
No
No
No
No
No
2
Roger Jr.
No
No
No
No
No
No
Yes
Yes
Yes
No
No
3
Sebastian
No
No
No
No
No
No
No
No
Yes
No
No
1
Shaheen
No
No
No
No
No
No
No
No
No
No
Yes
1
Slim Bob
No
No
No
No
No
No
No
No
Yes
No
No
1
Steve
No
No
No
No
No
Yes
Yes
Yes
Yes
Yes
Yes
6
Tetsujin
No
No
No
No
Yes
No
No
No
No
Yes
No
2
Tiger
No
No
Yes
No
Yes
No
No
No
Yes
No
No
3
True Ogre
No
No
Yes
Yes
Yes
No
No
No
Yes
Yes
No
5
Unknown
No
No
No
No
Yes
No
No
No
Yes
No
No
2
Violet
No
No
No
No
No
Yes
No
No
Yes
No
Yes
3
Wang
Yes
Yes
No
No
Yes
No
Yes
Yes
Yes
No
No
6
Xiaoyu
No
No
Yes
Yes
Yes
Yes
Yes
Yes
Yes
Yes
Yes
9
Yoshimitsu
Yes
Yes
Yes
Yes
Yes
Yes
Yes
Yes
Yes
No
Yes
10
Zafina
No
No
No
No
No
No
No
Yes
Yes
No
No
2
Total
18
25
24
21
39
23
37
43
61
36
35
Characters' appearances in other series
Non-playable characters
Major
Enemies
Minor
Others
See also