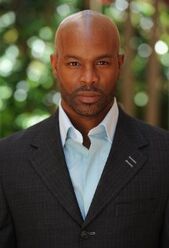 Darrin Dewitt Henson is a an American choreographer, dancer, director, producer and actor who portrayed Raven in the 2010 live-action Tekken film.
Henson had done choreograph dance moves for New Kids on the Block, Jordan Knight, Britney Spears, Backstreet Boys, 98 Degrees and *NSYNC and done acting roles as Grant in Stomp The Yard, Jim Brown in The Express, MJ in Life Support and Lem Van Adams in Soul Food TV series.
Trivia
Choreographs videos and concerts for artists such as 'N Sync and Usher.
Straight out of high school, he landed a job in a break-dancing troupe for Ringling Brothers and Barnum & Bailey Circus.
Grew up just 2 doors down from Jennifer Lopez in the Bronx, and remains good friends with her to this day.
Also works as a choreographer in the music industry, and has worked with such singers as 'N Sync, Britney Spears, and Christina Aguilera.
Was a dancer on "Club MTV" with Laura Lynn Berrios, Camillie Donatacci, Tracy Wurbin and Jennifer Esposito.
Ad blocker interference detected!
Wikia is a free-to-use site that makes money from advertising. We have a modified experience for viewers using ad blockers

Wikia is not accessible if you've made further modifications. Remove the custom ad blocker rule(s) and the page will load as expected.