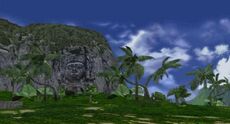 Grassy Land is Eddy Gordo's and Tiger Jackson's stage in Tekken 3. It is reimagined in Tekken Tag Tournament, appearing as Eddy-A and Eddy-B. This stage is used by Ling Xiaoyu and King II in Tekken Advance. This stage is located in Brazil.
Background Music (Eddy Gordo)
Trivia
While fighting Tiger Jackson, the Hidden Characters music from the arcade version plays in the background.
Ad blocker interference detected!
Wikia is a free-to-use site that makes money from advertising. We have a modified experience for viewers using ad blockers

Wikia is not accessible if you've made further modifications. Remove the custom ad blocker rule(s) and the page will load as expected.