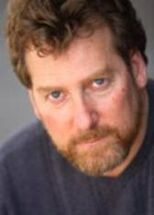 Jamieson Price is an American voice actor who voiced Paul Phoenix since Tekken 6 (first as a cutscene voice, then both new quotes and cutscenes in TTT2) as well as provided the English voice of Heihachi Mishima in Tekken: Blood Vengeance and Street Fighter X Tekken (credited as Taylor Henry). He also plays the HQ communicator and the narrator in Bruce Irvin and Bob's respective Tekken 6 endings.
Trivia
Price is the second collaborating voice actress to voice Paul since Tekken 6; Eric Kelso voices him in-game while Price voices all his other dialogue in the game.
Other alternate names he is often credited under include Taylor Henry and James Lyon.
In Mortal Kombat (2011), Jamieson does the voice of Noob Saibot and the announcer.
He also voiced as the announcer in Super Street Fighter IV.
In the Soul Calibur series, he voiced Algol.
External links
His page on the Mortal Kombat wiki.
Ad blocker interference detected!
Wikia is a free-to-use site that makes money from advertising. We have a modified experience for viewers using ad blockers

Wikia is not accessible if you've made further modifications. Remove the custom ad blocker rule(s) and the page will load as expected.