London Ruins is a stage from Tekken 2. The fight takes place atop an arid plateau beneath clear blue skies. A seashore is visible in the background, with a large sandy beach leading to an adjoining cliff-face. Despite the name 'London Ruins', the only sign of civilization is the ruined clocktower protruding from the beach's sands.
Background Music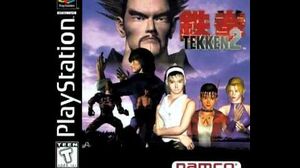 Trivia
Ad blocker interference detected!
Wikia is a free-to-use site that makes money from advertising. We have a modified experience for viewers using ad blockers

Wikia is not accessible if you've made further modifications. Remove the custom ad blocker rule(s) and the page will load as expected.