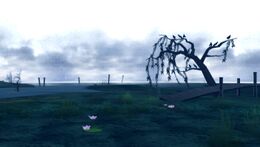 Ominous Mist is a stage in Tekken 5: Dark Resurrection. As the title suggests, the stage is filled with mist. The stage has visible fog in the air. It is within a fenced area with a lake flowing through it with the water lilies placed on the ground instead. Also, there is a weeping willow tree in the background behind a wooden plank bridge. 
Background Music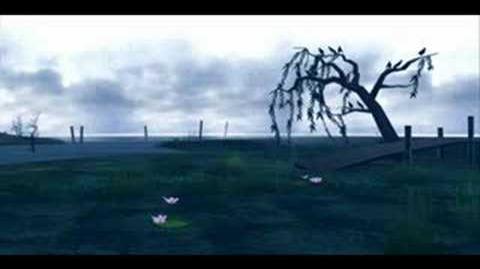 Gallery
Trivia
The stage BGM is called "Shattered Dreams".
The pipe organ sounds are added from Tekken 5's music "Antares". Unfortunately, it's very difficult to hear.