Sakura Schoolyard is a stage featured in both Tekken Tag Tournament 2 and Tekken Revolution. This is a remake of the School stage from Tekken Tag Tournament. Once again, it is set in the schoolyard of Mishima Polytechnical High School. Like its previous counterpart, many students sporting the Mishima Polytechnic uniform are seen cheering in the fight. Also present is the golden statue of Heihachi Mishima.
Background Music
The stage BGM is called "School -After School Mix-".
Tekken Revolution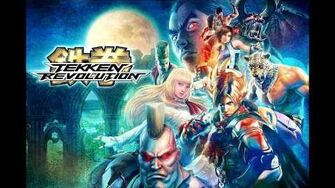 Gallery
Trivia
Panda makes her cameo appearance in this stage eating bamboo, if either player does not select her.
Ad blocker interference detected!
Wikia is a free-to-use site that makes money from advertising. We have a modified experience for viewers using ad blockers

Wikia is not accessible if you've made further modifications. Remove the custom ad blocker rule(s) and the page will load as expected.