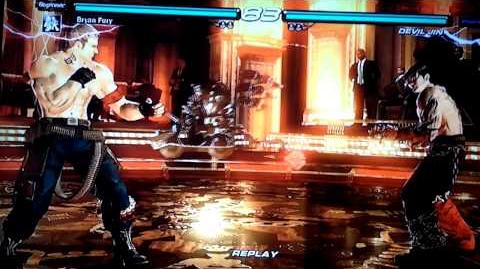 Side Thunder Crimson Beam is a secret move used by Devil Jin and Mokujin (when mimicking Devil Jin's style) introduced in Tekken 5. It has no effect at all if the player uses this move when the enemy is facing right. This move is very useful when the enemy is sidestepping.
Ad blocker interference detected!
Wikia is a free-to-use site that makes money from advertising. We have a modified experience for viewers using ad blockers

Wikia is not accessible if you've made further modifications. Remove the custom ad blocker rule(s) and the page will load as expected.