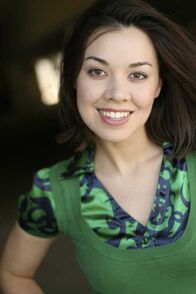 Tara Platt is an American voice actress who voiced Anna Williams in Tekken 6, Tekken: Blood Vengeance and Tekken Tag Tournament 2.
Other roles
She voiced Setsuka in Soulcalibur IV & Broken Destiny.
Trivia
Platt is the second collaborating voice actress to voice Anna in Tekken 6; Lenne Hardt voices her in-game while Platt voices all her other dialogue in the game.

In Tekken Tag Tournament 2, Platt provided Anna's dialogue while Hardt provided her grunts.

She is married to English voice actor Yuri Lowenthal.
External links
Ad blocker interference detected!
Wikia is a free-to-use site that makes money from advertising. We have a modified experience for viewers using ad blockers

Wikia is not accessible if you've made further modifications. Remove the custom ad blocker rule(s) and the page will load as expected.