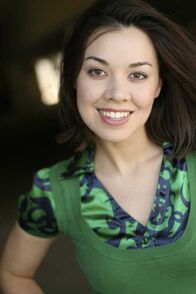 Tara Platt is an American voice actress who voiced Anna Williams in Tekken 6, Tekken: Blood Vengeance and Tekken Tag Tournament 2.
Other roles
She voiced Setsuka in Soulcalibur IV & Broken Destiny. She also voiced Ester and Subdora in the Cartoon Network show Ben 10 Omniverse.
Trivia
Platt is the second collaborating voice actress to voice Anna in Tekken 6; Lenne Hardt voices her in-game while Platt voices all her other dialogue in the game.

In Tekken Tag Tournament 2, Platt provided Anna's dialogue while Hardt provided her grunts.

She is married to English voice actor Yuri Lowenthal.
External links