Developer: Namco
Publisher: Namco Bandai
Producer: Katsuhiro Harada
Platform: Arcade
Release date: 14 September 2011 (Japanese Arcade)
September 11,2012 (PlayStation 3, Xbox 360,) Winter 2012 (Wii U)
Genre: Fighting
Mode: Single-player, multiplayer
Arcade system: Namco System 369
Tekken Tag Tournament 2 (Japanese: 鉄拳タッグトーナメント2 or Tekken Taggu 2 Tōnamento) is a fighting game in the Tekken series and the successor to 1999's Tekken Tag Tournament. The game was released in Japanese arcades on 14 September 2011, with the console version being released on September 11, 2012 for the PS3 & Xbox 360. A playable demo for the PlayStation 3 was included with the Tekken Hybrid collection which was released in North America on 22 November 2011 and Europe on 25 November 2011 alongside the CGI movie, Tekken: Blood Vengeance. An update for the arcade version, Tekken Tag Tournament 2 Unlimited , was released on 8 February 2012.
Playable Characters
Stages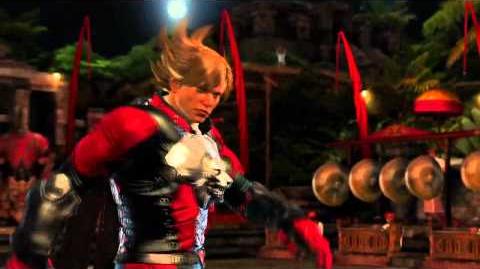 Development
The game was announced on 18 September 2010 at the Tougeki event. On Twitter, producer Katsuhiro Harada has stated that the game engine will be different from the one used in Tekken 6. The release of the arcade version of the game in Japan was originally planned for Summer 2011, but due to complications derived from the Great East Japan Earthquake, the arcade release has tentatively been postponed to Autumn 2011.[9] Release dates for other regions, as well as console versions, have yet to be announced. At the World Cyber Games 2010, Harada hinted that the upcoming console version might feature additional console-exclusive returning characters and bonus gameplay modes. Also on Twitter, Harada suggested that the release of the console version of the game would take place between the releases of Street Fighter X Tekken and Tekken X Street Fighter.
The Tekken Hybrid Bluray Disc containing the Tekken: Blood Vengeance CGI movie, released on 22 November 2011, included a Prologue version of Tekken Tag Tournament 2 if played on a PlayStation 3 console. The contents of the demo mainly revolved around elements from the movie.
On February 16th, 2012, an upgrade was announced at the AOU 2012 under the name of
Tekken Tag Tournament 2: Unlimited
, or
Tekken Unlimited.
The upgrade is to feature not only 2vs2 battles, but also 1vs1 and as an entirely new addition, 1vs2 battles. Additionally, the gameplay will be balanced out for any battle format to be enjoyable as the other ones. Tekken Unlimited went online for Arcade machines on March 27th, 2012.
At Nintendo's E3 2012 conference, Tekken Tag Tournament 2 was officialy confirmed for the Nintendo Wii U with images hinting to the in-battle use of power-ups from Nintendo's Mario series such as the Mega Mushroom being an exclusive feature of the Wii U version.
Tekken Tag Tournament 2 Prologue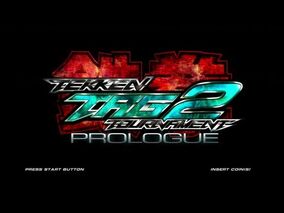 Tekken Tag Tournament 2 Prologue is a demo of the game that was included in Tekken Hybrid. There are 4 playable characters to choose from based on their appearance in Tekken: Blood Vengeance, they are Kazuya Mishima (appearing in a permanent Devil form), Devil Jin, Alisa Boskonovitch and Ling Xiaoyu.
Gallery
Image gallery
Video gallery