I found this chart that clearly shows a good understanding of Tekken characters relationship, plus a little research. Plus some of the relationships are not included, I'll list them down.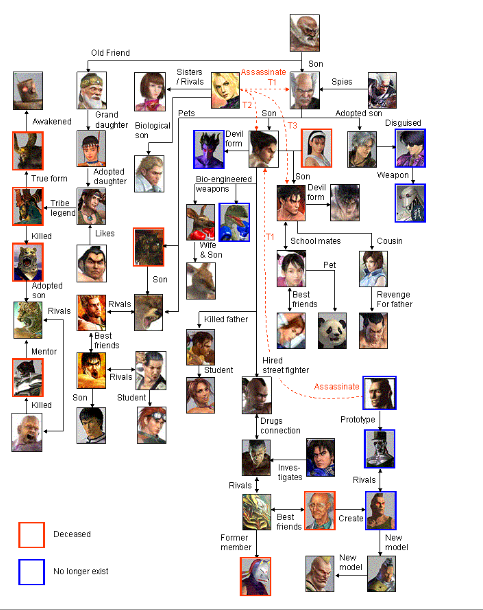 Other relationship not shown in chart:
Wang Jinrei: Distant relative of Ling Xiaoyu
Ogre: Killed Jun Kazama, seriously injured Baek Doo San
Dr. Boskonovitch: Captured by Kazuya Mishima, killed by Bryan Fury
Ganryu: Hired bodyguard of Kazuya Mishima
Armor King: Once good friend and rival of King
Hwoarang: Is considering Jin Kazama his rival
Forest Law: Is also a good friend of Paul Phoenix Kazuya Mishima: Is once rival of Paul Phoenix

And also the...

Tekken Characters Participation Chart
The chart below shows character participation in each Tekken games.